Christian Dior Bracelet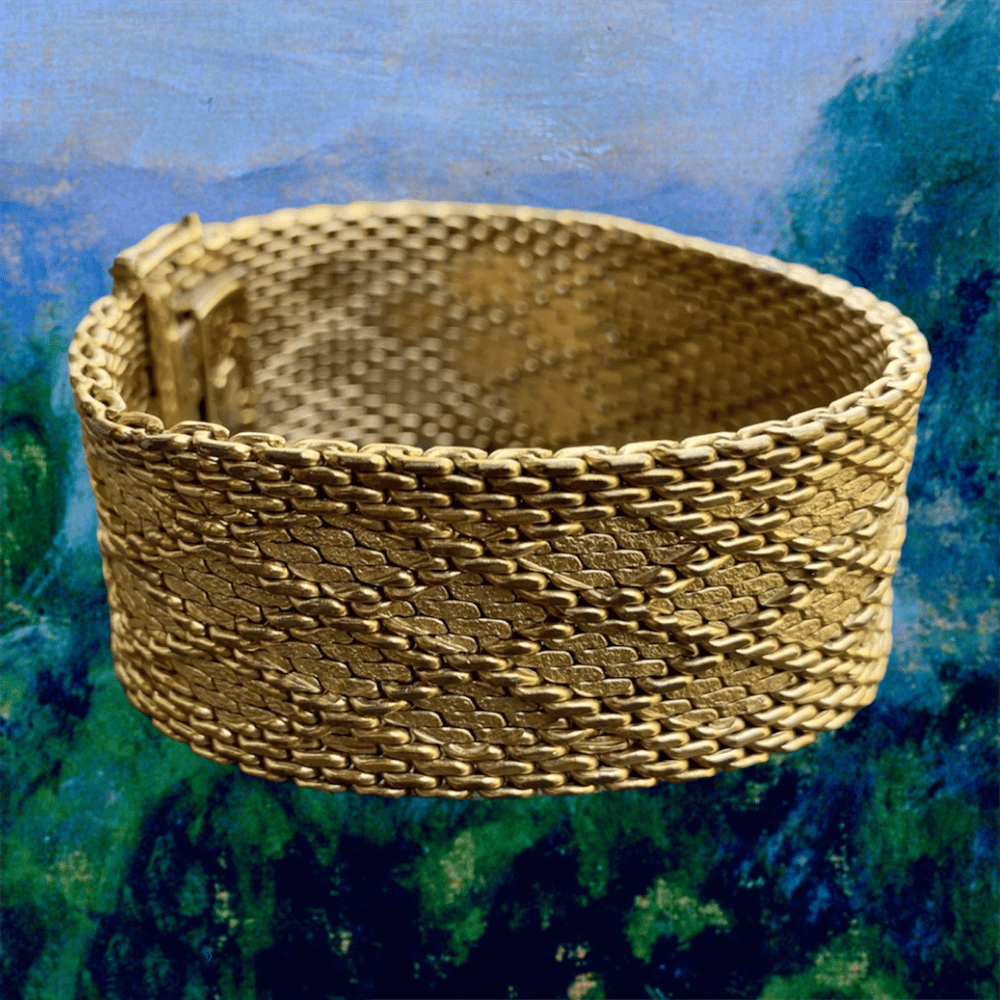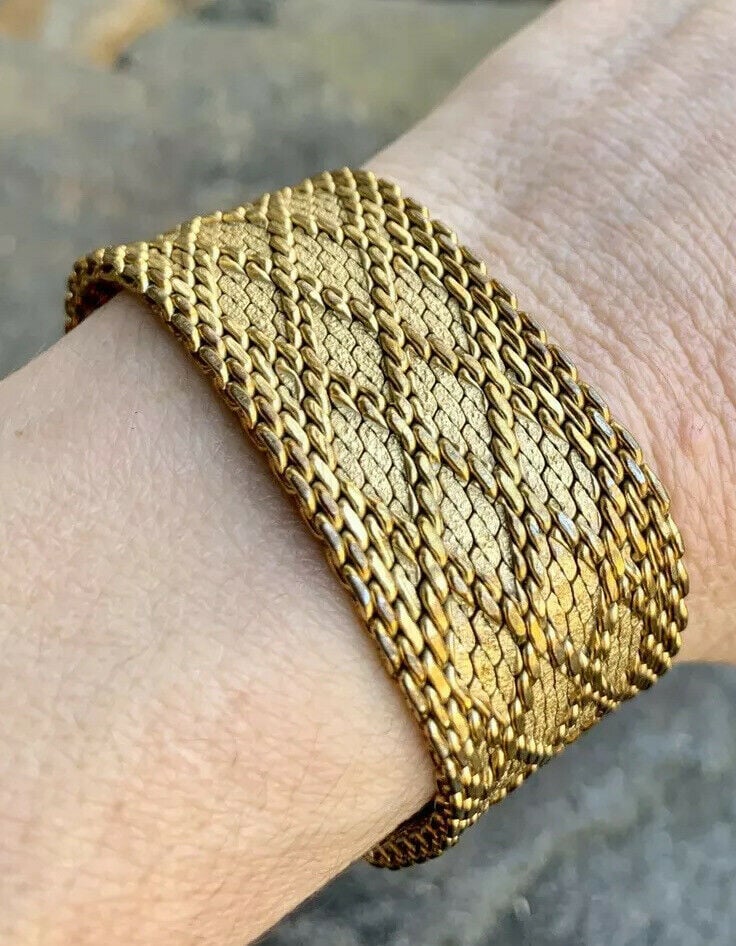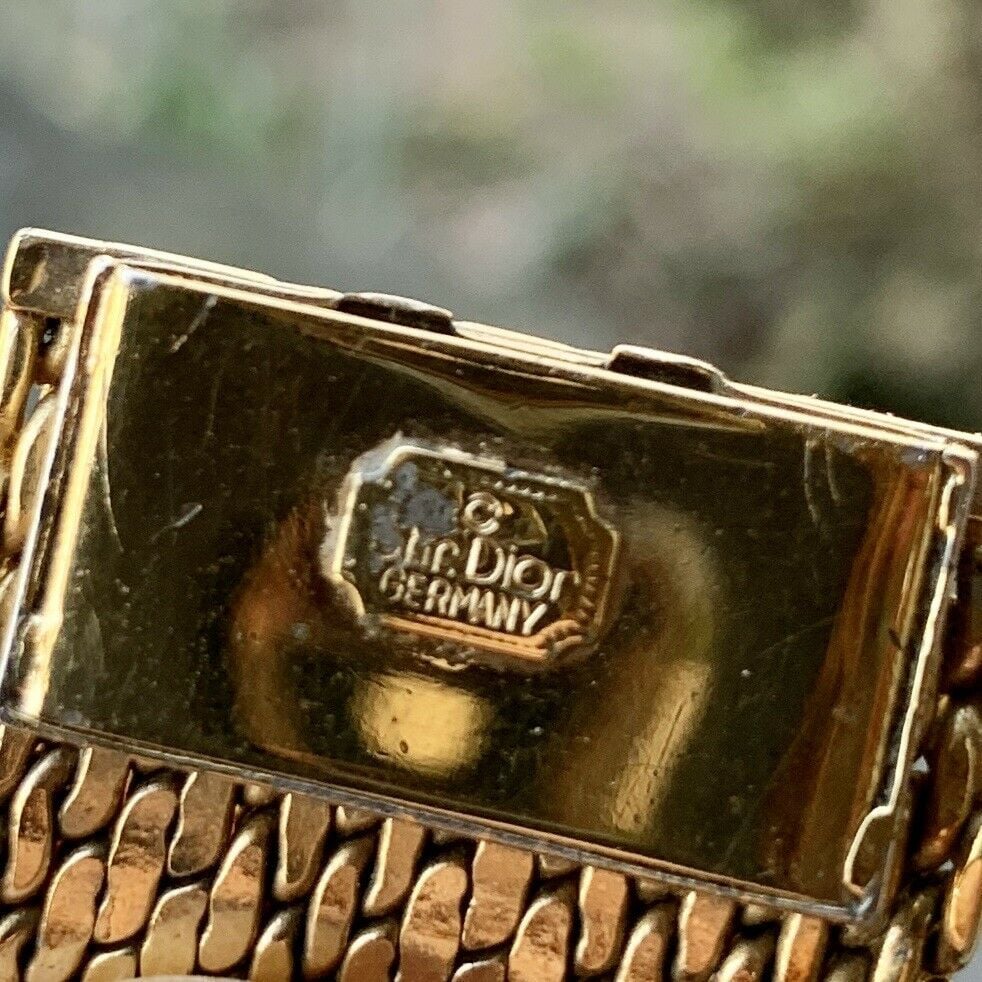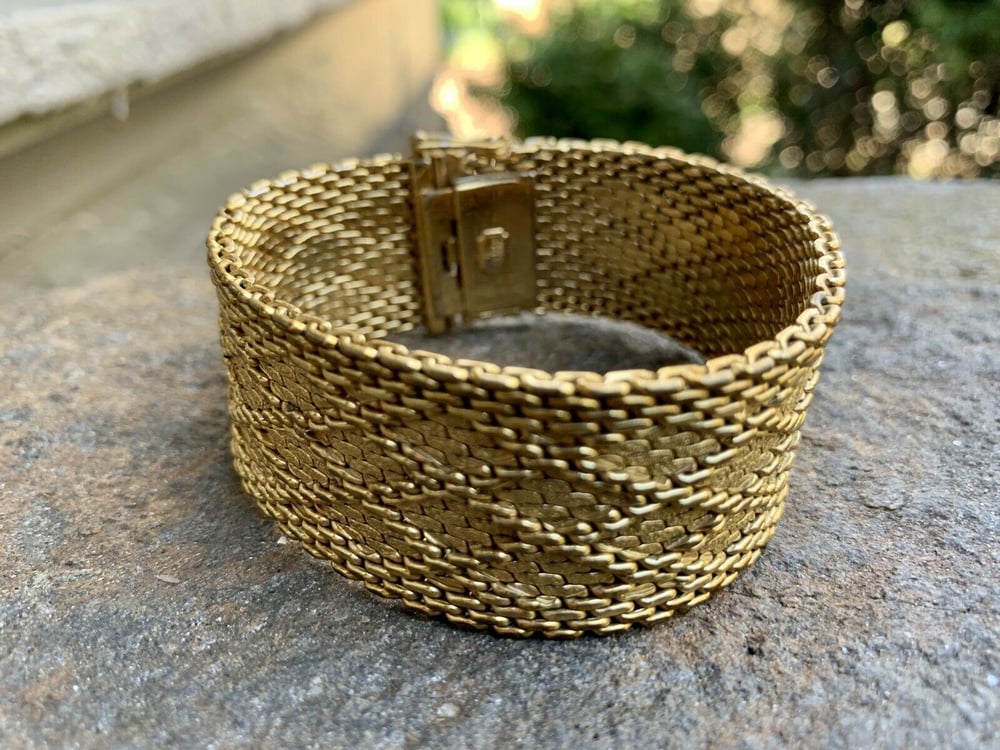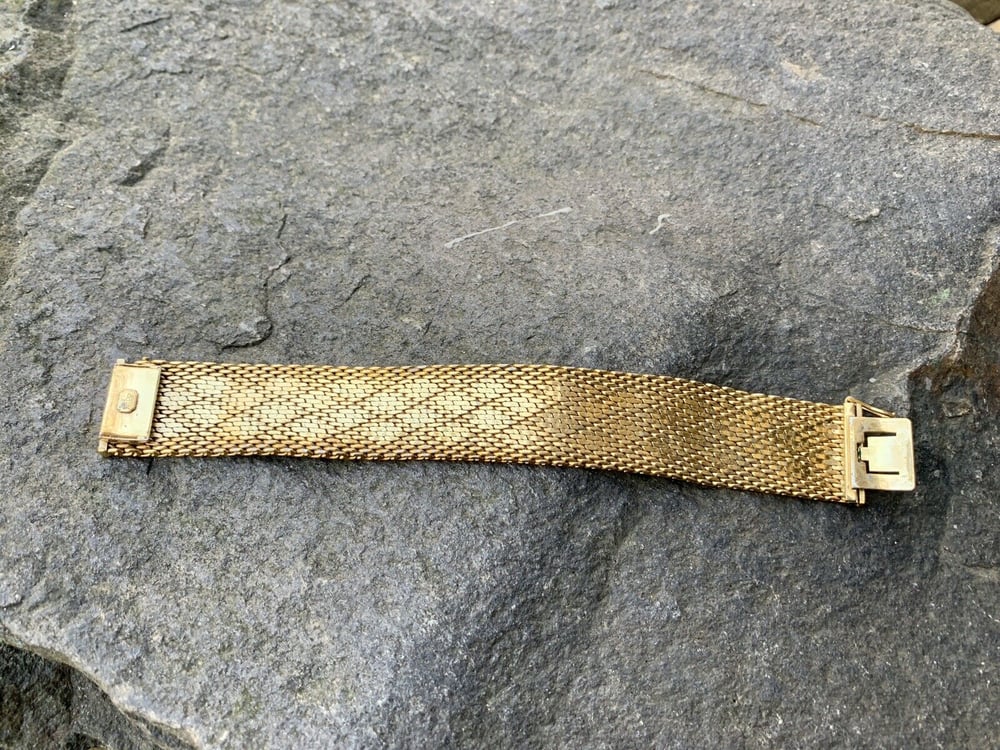 Curated from House of Vintage
1960s Vintage, Bracelet, Made in Germany, Signed Christian Dior with Copyright, Secure Clasp, 7.5" Length x 1" Width
Great Vintage Condition - Wear current with age of product
Provenance: Private Collection, Palm Beach, Florida
Reference: The jewelry firm Suddeutsche Gold und Haar-Bijourterie, founded in 1907 by Heinrich Henkel and Florentin Grosse, experienced after World War I its first successes with costume jewelry made of bronze, aluminium, wood, bakelite and galalite. In 1955 Henkel & Grosse started its cooperation with Christian Dior (1905-57) in Paris and were licensed as the sole producers and distributors of Dior jewelry.
In connection with its own designs, however, the company always maintained its independence. As of the 1960s they expanded their portfolio to include Grosse Bijoux, Grosse Sterling and Grosse Gold, with fashion always dictating the design. Brooches, necklaces and ear clips in colorful, fanciful blossom forms to match the petticoat dresses of the time were produced in sets in various price classes for a wide customer base.
The enterprise, led by four generations of the Grosse family, had at its zenith over 600 employees and a worldwide distribution. Their products were designed and produced in Pforzheim and in the US, later also in Asia. The Dior and Grosse trademark, which every piece carries, stands for modern design and technical innovation. In 2006 the family withdrew from the business and the firm became part of the Dior group.
Free Shipping in the US. Please contact us for a shipping quote outside the US.